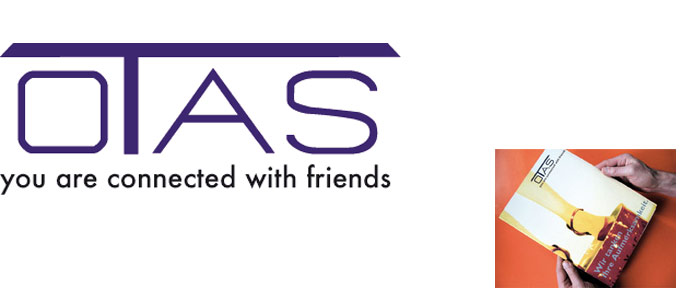 client_ OTAS
job_ logo and slogan for OTAS, software solutions for service stations.

solution_ the letter "t" in a larger, dominant graphic representing the roof of a petrol station ("Tankstelle" in German). The slogan is a play on words with "Thank you for your attention". Work in Collaboration with Sissi Farassat.
kunde_ OTAS
aufgabe_ Logo, Claim un Slogan für OTAS. SoftwareLösungen für Tankstellen.

lösung_ Das "T" als großer und dominanter Buchstabe stellt ein Tankstellendach dar. Der Slogan ist ein Wortspiel mit "Wir danken für Ihre Aufmerksamkeit". In Zusammenarbeit mit Sissi Farassat.